If you are interested in learning more about Biofeedback/Neurofeedback, here are some good resources to start your research!
Online Resources:
www.isnr.org   International Society for Neurofeedback and Research
www.aapb.org  Association for Applied Psychophysiology and Biofeedback
www.bcia.org   Biofeedback Certification International Alliance
www.eeginfo.com  EEG Info
www.eegspectrum.com  EEG Education and Research
Books:
A Symphony in the Brain by Jim Robbins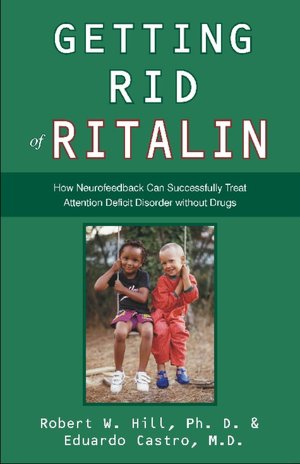 Getting Rid of Ritalin by Robert W. Hill, Ph.D and Eduardo Castro, M.D
ADD: the 20 Hour Solution by Mark Steinberg, Ph.D. and Siegfried Othmer, Ph.D., Robert D.
Awakening the Mind: A Guide to Mastering the Power of Your Brain Waves by Anna Wise
The Neurofeedback Solution: How to Treat Autism, ADHD, Anxiety, Brain Injury, Stroke, PTSD, and More by Stephen Larsen
Biofeedback: A Practitioners Guide by Mark Schwartz
The Nuerofeedback Book by Michael and Lynda Thompson
The ADD Book by William Sears M.D. and Lynda Thompson Ph.D.
Neurofeedback in the Treatment of Developmental Trauma by Sebern E. Fisher
Functional Neuroanatomy by Michael Thompson  M.D. and Lynda Thompson Ph.D.
Articles:
Hammond, DC, What is Neurofeedback: An Update, Journal of Neurotherapy, 2011, 15:305–336, available at: http://www.isnr.org/neurofeedback-info/WhatIsNeurofeedbackUpdate.pdf